Slovenia trip photo-gallery
All photographs ©1997 David Gosnell
---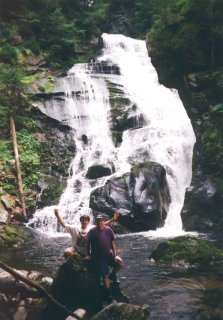 Waterfall at Sumik, in the foothills of Pohorje
---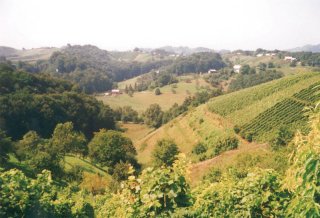 Vineyard at David's parents' country cottage near Zavrc
---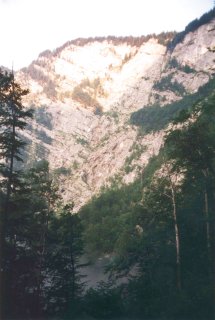 Looking across to cliffs whilst climbing Komarca
---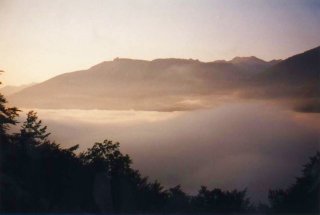 Sea of mist in the valley below Komarca
---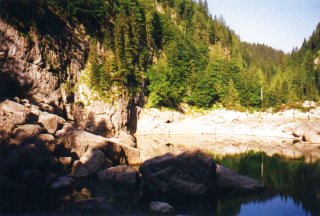 The Black Lake, at the top of Komarca, the first of seven
---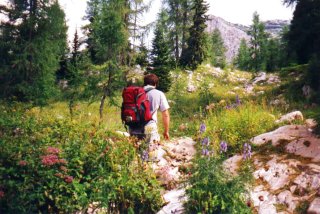 Walking though alpine meadows and forests, Triglav Lakes Valley
---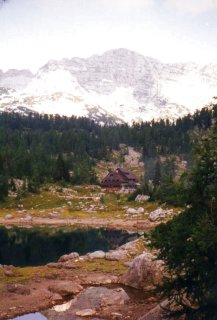 Approaching the Seven Lakes hut, where we stopped for lunch
---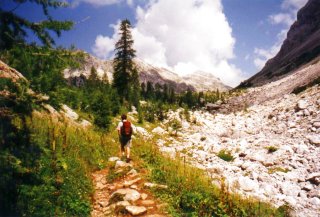 Further up the valley, getting progressively more desolate
---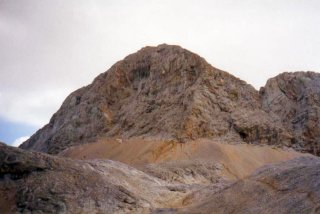 The final peak, just before conquest. How on earth...?!
---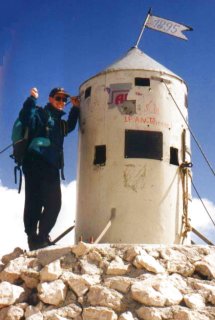 Me at the summit of Triglav, by far the highest I have ever walked
---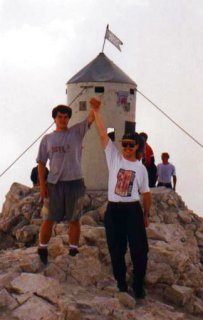 Both intrepid adventurers at the summit, delighted at success!
---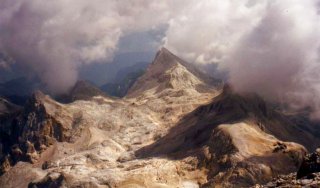 A dramatic view from the summit, the weather closing in
---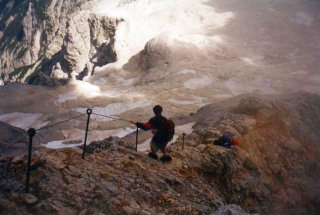 Starting the descent, hanging on for dear life at times
---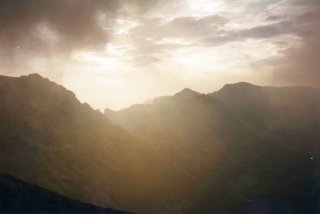 Beautiful lighting the morning after a stormy night
---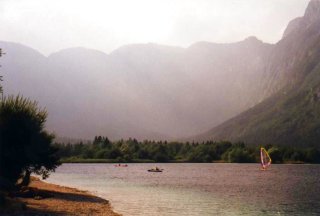 Lake Bohinj, a beautiful resort nestling in the Julian Alps
---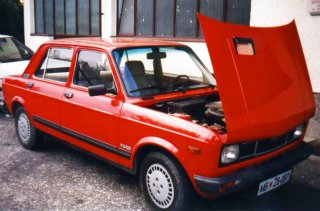 The not-so-proud face of Yugoslavian motoring - one dead Yugo
---
This account last modified on 4 March 2000 by David Gosnell on behalf of David Smerdel and himself. All photographs ©1997 David Gosnell.
All pages on this website copyright ©1996-2019 David Gosnell. This page was last modified on Thursday, 16 November 2006. For permission to reproduce any original content, please contact webmaster@goznet.co.uk